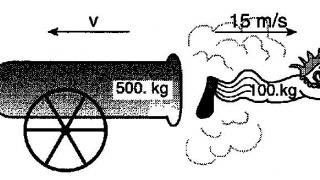 Thursday, April 30th 2015
this is no longer the time for ignoring growth. there was a time when obfuscation was necessary and numbing desired. this time is no longer present (whether you like it or not).
they speak of a beauty that appears of it's own volition, that is not dialectically bound to the slow ache of decay as it subsides. We cannot be sure that this beauty exists. And so we endlessly reveal.
installment 2:
Lauren Lee
Art is my transformation and shift between miserable past and less miserable future. I draw on my experiences in performance and once again become a bullied, severely overweight child living in a cornfield. That story is told through the art, but it's also the art that pulls me from out of that dark place. It gives me a reason to wake up in the morning.
www.laurenleeprojectjazz.com/media
Alex Cohen
April has evidently been declared autism awareness month, so I think there would be no better time to discuss my own experiences with the condition. I'll fully admit that I'm on the spectrum, and have both autism and a mild case of savant syndrome. These conditions affect every facet of my life, and I will discuss what I've dealt with throughout my life, and then display some of the supposed 'upsides'.
https://www.facebook.com/alex.cohen.750546?fref=ts
Andrea Pensado
To my astonishment, Andreita (my ventriloquist doll) has taught me many things, things I still don't quite get but that go deep within and heal me. Probably the most important one is that healing doesn't have to be (only) painful. There's incredible joy hidden within, I (just!) have to learn how to release it. The obstacles are many: fear, control just to name a few. I believe that personal healing is a social responsibility. It's not an easy process, and I don't think it has an end, but it's a path worth walking… maybe just out of gratitude for being alive.
http://www.andreapensado.com/Andrea_Pensado/Home.html
Michael Stablein
These six scores and dance interludes are an autobiographical study in the act of 'passing': the ability of a person to be regarded as a member of a social group other than their own, generally with the purpose of gaining social acceptance or to cope with difference anxiety.
The trauma earned in passing or trying to 'pass'. The trauma earned in doing this 'passing' and renouncing one's difference publicly. The trauma of seeking masculine intimacy that comes at a cost.
www.americanlaboratory.org
Shawn Escarciga will close the evening with a discussion of how we share trauma; how to channel pain creatively and how to face darkness in a way that allows us to present it to others (and ourselves) in a communally healing way
from wikipedia: the regrowth of lost tissues or organs in the human body is being researched. Some tissues such as skin regrow quite readily; others have been thought to have little or no capacity for regeneration, but ongoing research suggests that there is some hope for a variety of tissues and organs. Human organs that have been regenerated include the bladder, vagina and the penis.
beer lovingly provided by Brooklyn Brewery.