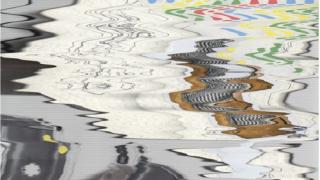 Sunday, September 18th 2016
Installation open from 1pm-8pm
Performance at 8pm featuring: Jeremy Toussaint-Baptiste, Julia Santoli, Akio Mokuno, Amelia Marzec, Hans Tammen, Cesspool + Karl Cooney
-------
http://goldbolus.com/iterations.html
http://gantt.works/Call%20for%20Realizations
--------------------
Presenting a pop-up recording studio as functional sculpture, a double cassette album release, and a complex network of conceptual research, Iterations is an investigation into the production of recorded media in the age of digital plasticity.
Gallery visitors are invited to participate in a call for realizations during installation hours, to be featured as part of the resultant cassette release by Gold Bolus Recordings. Other processes on display explore methodologies for the creation of media that exists as both infinitely reproducible form and procedurally unique content.
Drawing equally from Walter Benjamin's conception of aura and Brian Eno's writings on generative music, these systems will culminate in an evening length performance intended to highlight the works included in Iterations as the confluence of event, artifact and documentation. 
--------------------
----------------------------
Matthew D. Gantt is a composer and conceptualist based in New York City. His creative work focuses on the use of live electronics and open systems as metaphorical structures, as well as the overlapping nature of contemporary artistic production and consumption. Gantt has performed or presented work at a range of New York venues, including Roulette, Issue Project Room, the New Museum, Silent Barn and the Stone, as well as internationally at IRCAM Academy in Paris. He holds a M.M. in composition from CUNY Brooklyn, and currently works as a studio assistant to Morton Subotnick.