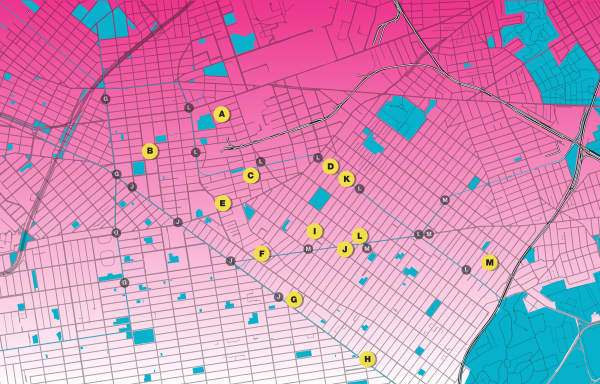 Date:
Saturday, June 6th 2015

to

Sunday, June 7th 2015
Event Description:
PPL Space is a Bushwick Open Studios Info Hub ("B") see map HERE. We will be hosting a two-day exhibition, 1pm-8pm both days. 
CACHE is value given to something, something that deserves to be hoarded or mediated due to its high desirability. "Cache" synonyms include: hideout, hoardings, repository, stash, stockpile, wealth, accumulations, heirlooms, treasures, wealth, assets, kittys, supplies, treasury, drop joint, hiding place.  
ARTISTS: Ivy Castellanos, Anya Liftig, Ayana Evans, Edward G Sharp, Geraldo Mercado, PPL, tozz buttz, Ultras, Batya Goldberg, Felix Morelo.  
THIS IS A DAYTIME EXHIBITION OF INSTALLATIONS, VIDEO, DURATIONAL ACTION, SCULPTURE, BOOKS + MORE. FREE TO ENTER, DRINKS FOR SUGGESTED DONATION, BATHROOM, BOS MAPS + INFO AVAILABLE.