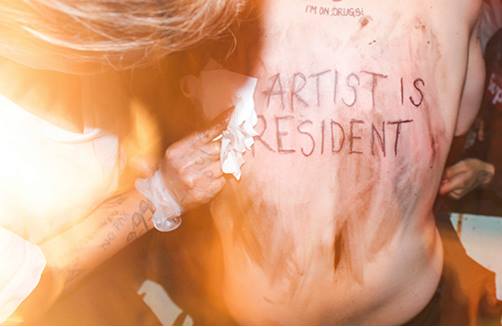 Event Description:
THE FIRST SUNDAY OF THE MONTH!
Panoply Lab is open for anyone to show 10 minutes of performance in front of a small informal audience.
Matthew Silver once said: This event is meant for performance artists and people interested in defining/redefining performance art, not the "performing arts" in general (poetry, music, dance, etc), though all of these things may be included in a performance art piece, possibly at once. see: http://en.wikipedia.org/wiki/Performance_art
Panoply Performance Laboratory 104 Meserole St. Brooklyn, NY 11206
Beer lovingly provided by the corner bodega.