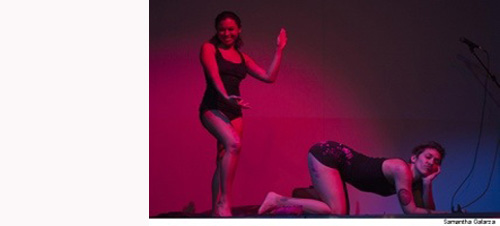 Date:
Saturday, April 27th 2013
Event Description:
PERFORMEANDO (Spanish colloquial word for putting an act, an action, a performance) is the first Performance Art program / project focusing on featuring works by performance artists who identify themselves as Latin/o/a or Hispanic.
Created by artist, Hector Canonge, PERFORMEANDO aims to highlight the work(s) of selected artists, serves as platform for dialogue and exchange, and will create a network for future collaborations and presentations. The first installments of the program will take place in Brooklyn, New York City in April 2013. Future presentations through out the season will be announced periodically.
PERFORMEANDO at Panoply Performance Laboratory will feature works by the following selected artists: Yvonne Castellanos (Bolivia), Samantha Galarza (Puerto Rico ), Ricardo Gamboa (Mexico), Maria Fernanda Hubeaut (Argentina), and Benjamin Lundberg (Colombia) note: country in parenthesis denotes Hispanic heritage, and in many instances, not place of birth.
More information or to apply: performeando@gmail.com