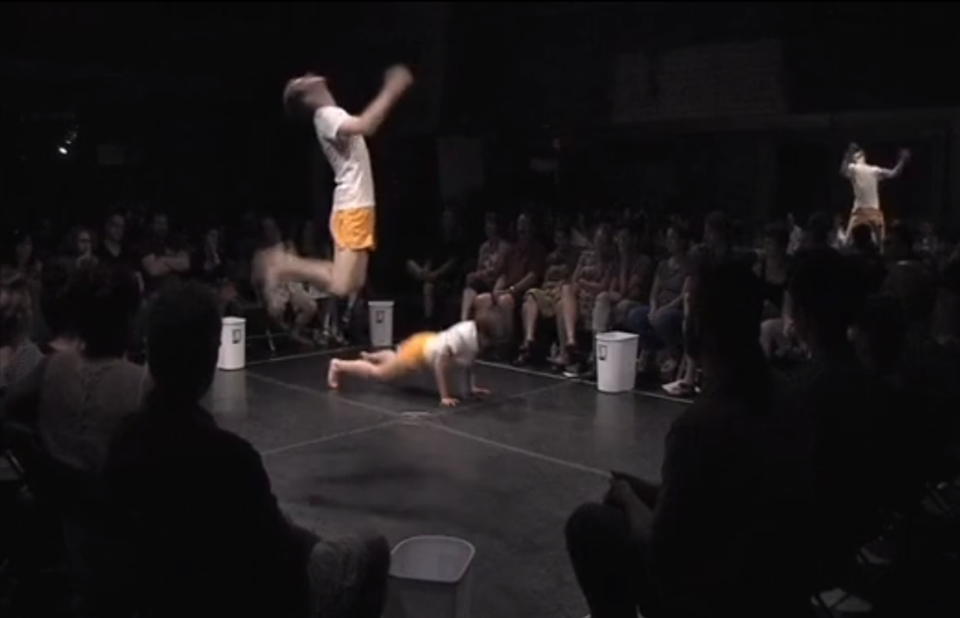 Date:
Thursday, November 7th 2013
Event Description:
Emily Gastineau & Billy Mullaney nausea alert nausea alert/The Rite of Spring www.emilygastineau.com http://billymullaney.weebly.com/
100 years after the legendary 1913 premiere of The Rite of Spring, Emily Gastineau and Billy Mullaney enact a new rite with different tactics. nausea alert nausea alert/The Rite of Spring was presented twice in Minneapolis and included on a Best of 2012-2013 list, before touring to Brooklyn, Oakland, and Portland in November.
Samantha Johns & George McConnell Baby I'm Your Baby, Baby: The Land of Milk and Honey http://evenifwenever.weebly.com/
Baby, I'm your baby, Baby: The Land of Milk and Honey was created as a response to Sperm to Worm at 12 hour event in Pittsburgh that lasted from noon to midnight - each hour representing a different point in human life. Baby, I'm your baby Baby... represents the baby phase of life.
Leslie Kelman Private Meal http://www.lesliekelman.com/ In Private Meal, a female performer eats a meal seated on the ground while audience members plug tokens into a slot. She receives the tokens and stores them in a small bank, responding to the instructions that the coins signify.
+++++++++++++++++++++++++++++++
*Postdance was established as a term and as a concept during the Brooklyn International Performance Art Festival in July 2013 with a series curated by Lindsey Drury by this name. "Postdance" refers to dance-after-dance, and dance-influenced performance art (and vice versa). This is the second exhibition in a series by this name at PPL, respectfully appropriating the title. Part I featured TYKE dance, Rene Kladzyk, and Sura Hertzberg. Part III will occur in April, 2014.