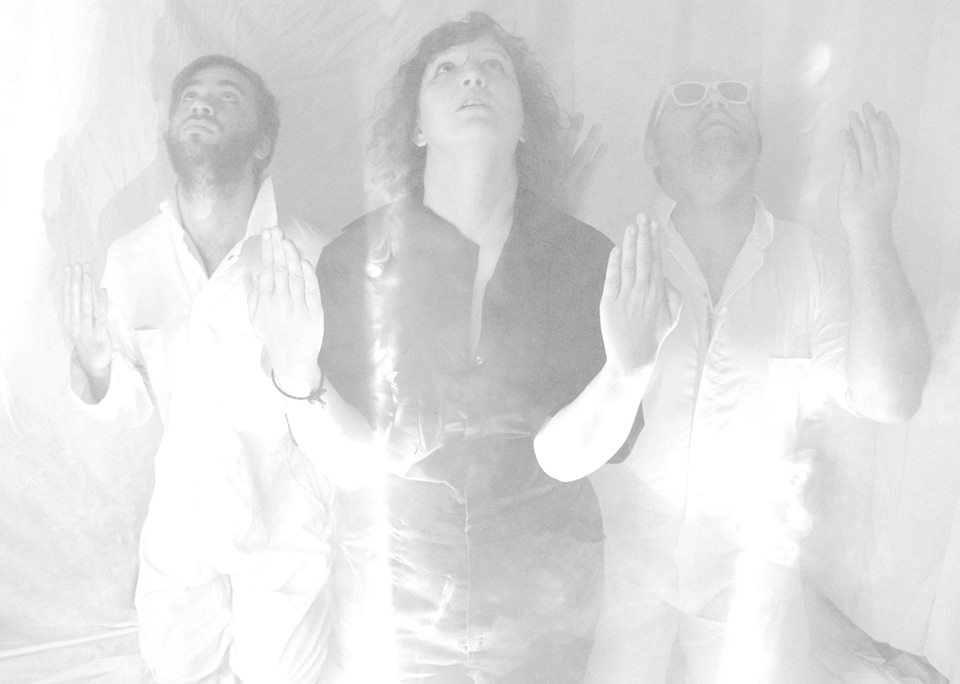 Date:
Saturday, April 19th 2014
Event Description:
+TITLE:POINT via Theresa Buchheister: "sss ttt rrr 333 111 11.11.00 an artificial human makes it with art"
++CHRISTEN CLIFFORD
+++NICK NEIHART The Mistreatment of
++++JOE WHITE and the Illegal Dads
+Theresa Buchheister is a native Kansan. Ten years ago she moved to NY to work with Richard Foreman. Since then, she started Title:Point, initially with Samara Naeymi. She now steers that ship with Ryan William Downey and Scott Ries in residence at The Silent Barn. She has been fortunate to make theatre all over NY, with all sorts of artists: Dixon Place, Incubator Arts, Bushwick Starr, HERE, Housing Works Bookstore Cafe, Secret Project Robot, Legion Bar, K&M Bar, Lost Horizons Night Market, Secret Parks, Jeff Stark, Harrison David Rivers, Judith Malina, Buran Theatre, Cambridge Literary Review, and many more. Upcoming: 100% Robot Party at Silent Barn, Pilot Balloon in Kansas, Bloomsday Spectacular at Silent Barn, FUTURISTS!, our palindrome play Never Odd Or Even, a Prez themed Gestating Baby, The Mind King... Into eternity and into the depths. Title:Point presents the beginnings of our beginning of FUTURISTS!, which will run for two weeks in August at The Silent Barn. www.titlepoint.org Featuring: Theresa Buchheister, Scott Ries, Ryan William Downey, E. Jim Ford, Spencer Campbell, and Joey LePage.
++Christen Clifford is a performance artist, writer, actor, curator and mother. Her work has been shown at PPL, IV Soldiers, PS 122, Galapagos Art Space, Grace Exhibition Space among others. She is a member of the feminist performance collective the No Wave Performance Task Force and recently participated in The Feminist Art Project's day of panels at CAA in Chicago, which was fun. She has been a visiting scholar at NYU and currently teaches theatre and performance at SUNY Purchase. Her cartoon "My Home Birth" with David Heatley was called "Punk Rock Childbirth Ed" by Babble and "Hilarious and uncensored" by Flavorpill. She was an actor in downtown theatre for 15 years performing at HERE, Joe's Pub, The Public, NYTW, Culture Project as well as theatre row and various storefronts and basements. She also played Detective Sherwood on As The World Turns in the '90's. She is a curator at Dixon Place and her writing has appeared in in The M Word: Real Mothers In Contemporary Art, Gotta Have It, The Evergreen Review,Truthdig, Culturebot, Nerve, Salon, Identity Theory, Smith Magazine, Time Out New York Kids and the Puffington Ho'. Upcoming work includes Experiemnts and Disorders at Dixon Place on April 22nd; "Whores and More" at The Tom Murrin Festival at LaMama on April 25 and 26th; and an essay "MotherDaughterMoustache" in the Penguin anthology Women in Clothes, edited by Shelia Heti, Leanne Shrapton and Heidi Julavits. BFA NYU/TSOA/Playwrights Horizons Theatre School (purple group!), and MFA The New School. Partner of writer McKenzie Wark and mother to Felix and Vera. tumblr/christen.clifford.
+++Nick Neihart The Mistreatment of Gregor is a loose interpretation of Kafka's Metamorphosis in which the artist reenacts the feelings and happenings of Gregor, the ostracized and misunderstood son turned beetle. The idea behind the piece is to portray the value our culture places on art as well as to offer the audience a chance to directly influence the performance, guiding it with their participation or lack thereof. The end result is the eucharist of the artist, a kind of breaking oneself open and pouring oneself out for the sake of art itself. The piece is performed by traveling musician and artist, Nick Neihart. http://nickneihart.bandcamp.com/
++++Joe White is a composer, songwriter, and guitarist in Brooklyn. He is a member of Uptown Girls, sullivann, and Rady and Bloom Theater Company. White composes regularly for experimental theater pieces-most recently "Lost Tribe," an off-off-broadyway work presented by Target Margin Theater. His album, "Cockfights (2005-2009)" was recently released on Gold Bolus Recordings. http://www.joewhitenoise.com/