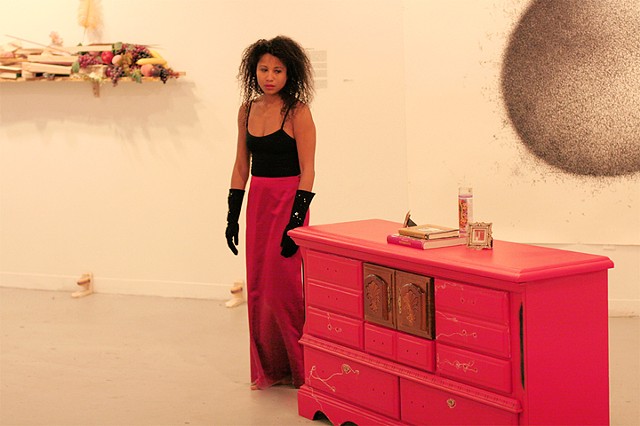 Date:
Friday, November 7th 2014

to

Saturday, November 8th 2014
Event Description:
Petrichor Performance Collective and Panoply Performance Lab present a discursive exhibition of performative works in Brooklyn and Boston in conjunction with panel discussions on the legacy of performative practices and collective engagement in both cities.
This exchange is curated/organized by Helina Metaferia and Esther Neff, respective members of Petrichor and Panoply.
Friday, November 7 Panel Discussions 6pm, Performances @ 7-11pm
Saturday, November 8 Performances @ 7-11pm
Participating Artists: Danielle Abrams, Leah Rafaela Ceriello, Dell M. Hamilton , Tiara Jenkins, Ryan McMahon, Helina Metaferia, Cris Schayer, Bryana Siobhan, Kledia Spiro, Nathaniel Wyrick
About Petrichor Performance Collective: Petrichor is a performing arts collective operating and performing in Boston, MA, founded by MFA students, alumni, and friends of School of Museum of Fine Arts, Boston.