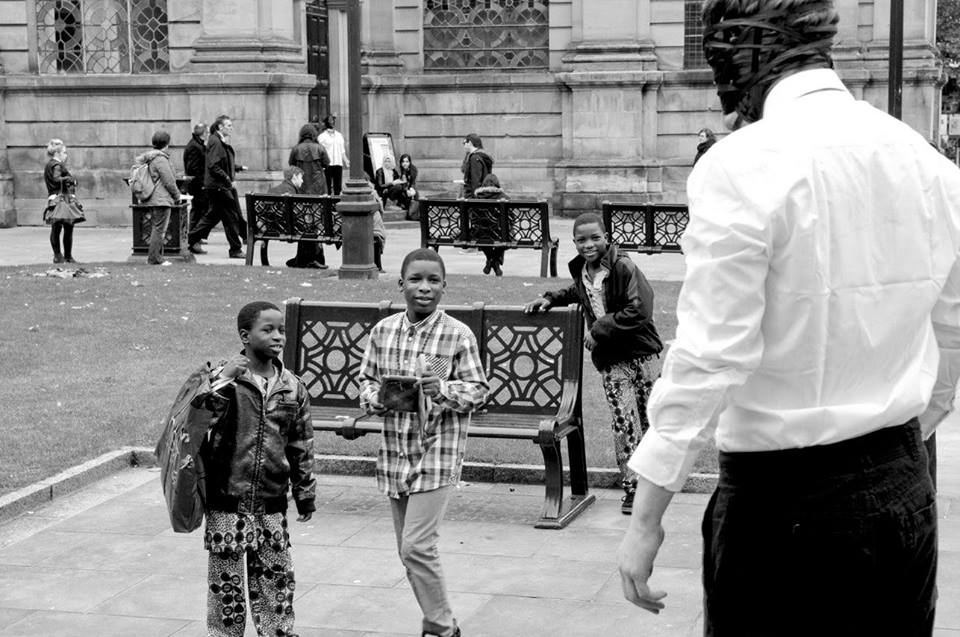 Event Description:
Workshop 7-8pm
Participants will work with Thomas John Bacon and then perform with him as part of PERFORMANCY FORUM starting at 8pm (https://www.facebook.com/events/1431928990462812/)
RSVP to: panoplylab@gmail.com
SELF/s Portrait is a disseminative action, offering the open reciprocal enactment of the self portrait of Thomas John Bacon in exchange with the Being of each participant; acknowledging how each individual brings something distinctively different to the presence of an image and its perception.
It thereby facilitates a visual representation of the multiplicity of Self/s that Bacon proposes exists within each of us while creating a portrait for the performance artist that works primarily through action. To date it has been performed in Berlin, Germany (MPA), Birmingham, UK (HFWAS) and will now be staged in Brooklyn - NYC, USA (PPL).
BIO
Thomas John Bacon is an artist whose work focuses upon the conception of the body, Being & the idea of a multiplicity of Self/s in performance. His work can be located within the framework of performance art & philosophical/phenomenological investigations that look to de/construct & challenge perception, alongside the assumed liminal barriers of body-based art.
He is known for creating artworks that capture an altered space, environment, or period of time that regardless of scale, will often make intense, sometimes visceral, beautiful pieces that place the body in extremis.
Thomas John Bacon lives and works in the UK. He has been exhibiting his work since 2001 and internationally since 2009. Thomas John Bacon is the artistic director of the international festival Tempting Failure which is supported by Arts Council England.
In 2014 The British Library selected this website for their permanent archive & he was also invited to become a Live Art UK Associate Member.
Find out more at www.thomasjohnbacon.com