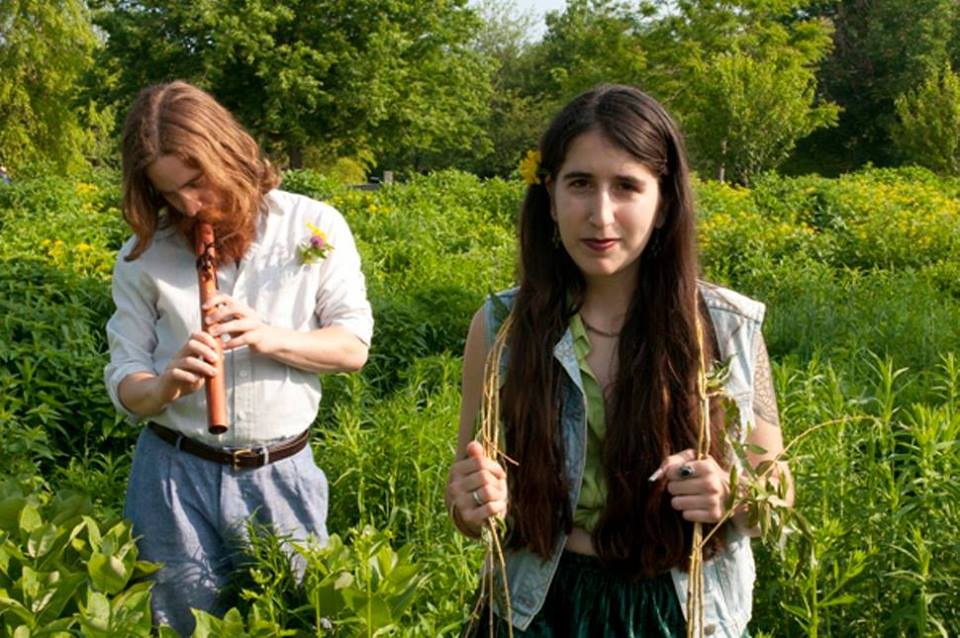 Date:
Saturday, February 8th 2014
Event Description:
The Humminbird Muyassar is embarking on a 12 date east-coast tour with her folk-psych music act, The Humminbird. The list of past collaborators for The Humminbird is expansive, but Muyassar will be touring with Matthew Schneider (of Moon Bros) on pedal-steel. Armed with an effected auto-harp, Muyassar and her cohorts create lush and droning soundscapes that feature her sometimes atonal, but always soulful, yelping, singing, and howling. Her songs are fluid, ruminous compositions that dwell on the nature of family, lovers, the natural, and the spiritual world. Classic psychedelic instrument arrangements are infused with Muyassar's contemporary Freak City-Folk experience to keep psychedelia relevant for a new generation. Muyassar and The Humminbird are a regular feature at some of Chicago's premier rock clubs like The Empty Bottle, The Hideout, The Whistler, and more. Her latest album Beyond The Orchard was released in Oct. 2013 and is available for download HERE: http://thehumminbird.bandcamp.com/ http://thehumminbird.com/ http://vimeo.com/80645473 http://moonbros.tumblr.com/
Shannon Hayden Shannon may be walking away from her roots at the conservatory but she certainly is not running. Puccini and Brahms might find something familial in her compositions even if they are wrapped in a colorful, updated package influenced at times by everything from Japanese noise punk to minimalism. Only rarely offering up "covers" her shows feature all original works of her own design that owe their origins more to expanding the range of the cello than to any particular genre. Whether she is playing a coffeehouse, a bar or the occasional swanky gallery the crowd is made up of people in suits as well as those who got there on a skateboard- the kind of people who don't want to go see their local symphony (if they still have one) pay the bills by playing backup to the guy who had a couple of hits back when we were all in third grade. There are some young musicians out there who, for a number of reasons, can make you feel really good about what you are listening to and Shannon Hayden is one of them. http://www.shannonleehayden.com "Solid State Cello" on Spotify: http://play.spotify.com/artist/3tAQwb3AoliSVdKgGQaQ1z A couple recent live videos: http://www.youtube.com/watch?v=UqV_yLDK9SY http://www.youtube.com/watch?v=xczQQI89UaQ + special guest!
$5-15 donation to the artists beer lovingly provided by Brooklyn Brewery