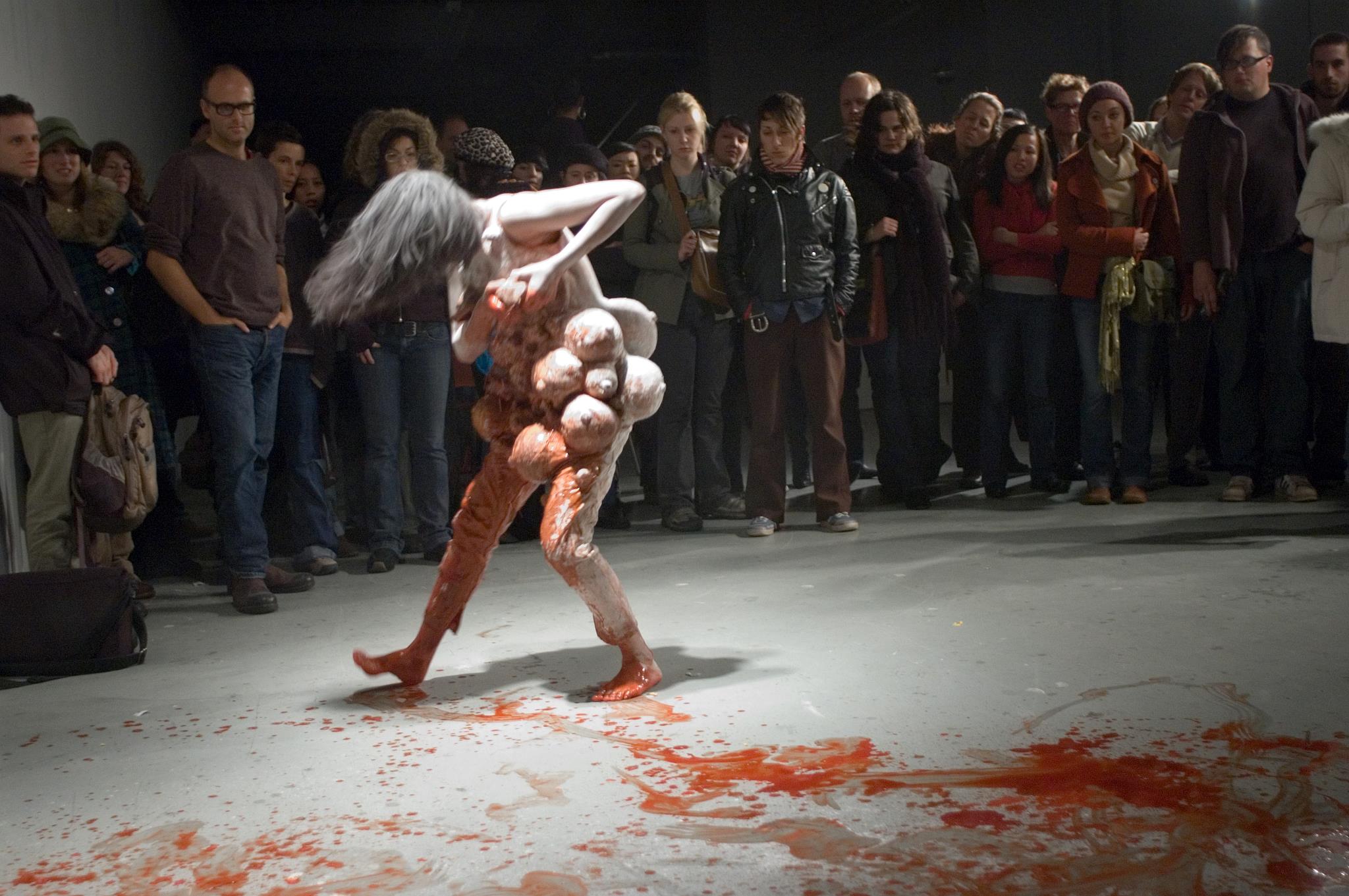 Date:
Saturday, March 16th 2013
Event Description:
Erasure of thought-feeling divisions, closing the gap between the abstract and the representational, meaning is in the line and the gesture, form is simultaneously repetitive and singular, simple and complex, performance is linear AND expressive.
Sherry Aliberti and the Cocoon Project http://www.sherryaliberti.com/
Racquel de Loyola http://beyondpressure.org/
Birgit Larson http://birgitlarson.com/
Meghann Snow http://meghannsnow.com/
ABOUT THE ARTISTS: Sherry Aliberti (USA), is an architect and performance artist based in New York City. She earned her Bachelor of Architecture at Pratt Institute with honors in 2008. Born and raised in Pittsburgh, PA she grew up as a competitive gymnast and developed a dance and yoga practice upon moving to New York City. The Cocoon Project presents at exhibitions in New York City, most notably Project 59/SET Gallery, House of Yes, the Living Gallery, and alternative spaces like FIGMENT NYC and Art in Odd Places. Exhibitions include photo, video or collage installations to dance and theater performances. Further collaborations have expanded the project nationally and internationally. Documentation of the project has appeared at Mocada Museum and published in Sculpture Magazine, among many blogs and social media. The Cocoon Project creates interactive performance art and colorful temporary installations with the Cocoon.
Performers use gestures, poses and noises to express ideas about form, shape and movement in space and memory. Sound and video artists sculpt the final outcome of the piece. Utilizing sound, projections and fragrances, the experience is different every time. Influenced by Martha Graham and Ernesto Neto a fabric enclosure provides freedom for the performer/muse to become a morphing sculpture. Structurally, these postures represent a scale model of an architecture and materiality based on the forces of the body. This idea is explored further in Aliberti's collages, where Cocoon forms are spliced into cityscapes from her travels. These larger-scale, inhabitable places could be dance studios, museums, a bathhouse or healing center.
Racquel De Loyola (Philippines) is actively engaged in the international network neworldisorder and women artists group Kasibulan. She previously curated Authorized Extremist a live art component of 2008 tutoK-2talk Creative Convergence. In 2007 she was shortlisted to Ateneo Art Awards for her "Subsisting Sustenance" which was presented in 2006 in Toronto Canada for 7a*11d, as Ramon Lerma described, "Framing stillness and motion, the collision of space and intervention in Racquel de Loyola's subsisting sustenance performance delivers a sensorial spectacle that leaves viewers shocked and awed. Haunting ululation presages the entry of the artist who, caked in talcum and garbed as the multi-breasted Bagobo goddess Mebuyan, weaves her own melodious yowling into a hair-raising bel canto-style duet". She is now developing her new performative project "Satisfaction" which already presented in Manila, France, and Germany. With a growing reputation in the international cross-disciplinary art circuit she is frequently invited to various art events abroad. She was awarded the prestigious Cultural Center of the Philippines 13 Artists Awards in 2009.
Birgit Larson (USA) is a performance artist, based in New York. Has a BFA from Indiana University. Has exhibited and performed widely. Using humor, fear and science Larson tries to understand and recognize the most basic connections we have with each other.
Meghann J. Snow (USA) was born and raised from Cleveland, OH. She currently lives and works in Washington Heights in New York City. She graduated with her BFA from The University of Akron, Mary Myers School of Art in 2006, and graduated with her MFA from Parsons The New School for Design in 2008. Snow considers herself a multi-discipline artist works in various media's such as dance and painting and video. Her work is about choreographing physical movement while incorporating industrial materials. Her works have been performed and exhibited in Stockholm, Sweden, Paris, France, Antwerp, Belgium, and all over the USA.
#Curated by Esther Neff