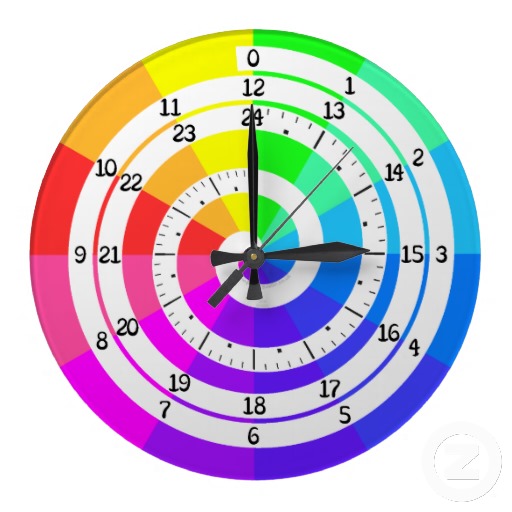 Event Description:
What is color? Questions of Qualia are always confusing. Friday, June 28th, 4 performers attempt to define what color could possibly be with extensions of what is normally defined as musical performance at Panoply Performance Laboratory.
Suggested Donation $5-15 (all of which goes to the artists)
No one turned away Beer lovingly provided by Brooklyn Brewery
BIOS of performers: Jen Baker is a NYC-based trombonist who promotes new music, often featuring multimedia aspects. As a soloist, she has appeared at festivals around the world as both a performer and masterclass teacher. Jen has premiered numerous solo and chamber works, including her self-composed First Nation's Ley, Concerto for Multiphonic Trombone in San Francisco. As a founding member of Bang on a Can's Asphalt Orchestra and the musical theatre work, Beowulf, she has performed in festivals internationally and nationwide. She has also performed with TILT brass, S.E.M Ensemble, SFSound, Fort Wayne Philharmonic, and has worked with a variety of artists including Yoko Ono, Fred Frith, Pauline Oliveros, Susan Marshall, and the Merce Cunningham Dance Company. She is featured on the soundtrack to Werner Herzog's Oscar-nominated Encounters at the End of the World, and can also be heard on Blue Dreams, an album of her own solo multiphonic compositions. http://www.youtube.com/watch?v=SxochPElhlI
Dafna Naphtali is a sound-artist/ improviser/composer from an eclectic musical background. As a singer/guitarist/electronic-musician she performs and composes using her Max/MSP programming for sound processing of voice and other instruments. She's received commissions and awards from NY Foundation for the Arts, NY State Council on the Arts, Meet the Composer, Experimental TV Center, Brecht Forum, and residencies at STEIM (Holland), Music OMI and iEAR at Rensselaer Polytechnical Institute. She's twice received commissions from American Composers Forum (1999 work for pianist Kathleen Supové plus Disklavier, and in 2010 for Magic Names vocal ensemble),. Dafna is a 2011 recipient of Franklin Furnace Fund award to develop work with Eric Singer's LEMUR music robots. She has been teaching, programming and consulting about computer music since1995 at Harvestworks (New York) and as a freelancer, and has done sound design and/or programming work for the projects of many artists at the forefront of digital and interactive music. Dafna can be heard on Mechanique(s) (Acheulian Handaxe), on What is it Like to be a Bat? (Tzadik/Oracles) (4 Stars, All Music Guide) with Brazelton and Danny Tunick, Her newest CD Chatter Blip with Chuck Bettis is on Acheulian Handaxe. http://dafna.info/
Lipchitz (Ryan Krause and David Grollman) Ryan Krause A graduate of the New England Conservatory, Ryan Krause is a composer and gallery director (1oh9.com) who has been experimenting with extended vocal techniques and narratives in solo and duo performances (recently as Lipchitz with David Grollman). Use of techniques pioneered by Stockhausen and Trevor Wishart are paired with the casual and nonsequitur.
David Grollman A percussionist from NYC who performs freely improvised music. He performs in art galleries, tiki bars, and venues of curious ambience made more curious by his mongrel sounds. David bows, scrapes, blows, slaps, rubs, caresses, abuses, and generally tests the limits of his instrument. Anything is game. Anything may be a participant if the musical conversation calls for it. Artist, instrument, audience, and environment become ambiguous terms, conspiring in a theatrical exploration of chance dynamics and serendipitous exchanges. Men Are Just Desserts A semi-spontaneous series of bromantic one-night flings,
Jason Anastasoff creates duos with some of the hottest men in the improvising music scene, Primarily as a double bassist, he is a member of the Prom Night Records family (http://music.promnightrecords.com/album/obscure-directions), a recurring face in thingNY and Panoply Performance Laboratory's works, a collaborator with Danielle Russo Dance Company and ChristinaNoel & The Creature, and also some other random bits. Sometimes there's a tuba.
Tonight, he will be joined by Devin Gray (http://devingraymusic.com/), percussionist and long-time compatriot of Maine. From his bio: An artist interested in multiple musical directions and one who strives for quality and sincerity in his work. His exciting energy has compelled him towards many different musical directions and projects. Considered by his contemporaries as cutting edge, Gray shows promise as an artist that will not only move the music forward, but one who will share his unique musical vision with the world of music. Devin Gray's fresh approach to modern drumming has enabled him to play with many of America's great jazz musicians. He has performed and recorded with innovative musicians of contrasting styles and backgrounds such as: Tony Malaby, Gary Thomas, Ingrid Jensen, Dave Burrell, Dave Ballou, Michael Formanek, George Garzone, Chris Speed, Sam Rivers, John O'Gallagher, Ellery Eskelin, Kris Davis, Ted Rosenthal, Dave Liebman, Andrew D'Angelo, Vardan Ovsepian, Bill McHenry as well as many others. Devin has been fortunate to perform in many places around the globe and continues to make peace with his audiences. He is a top call young drummer in many modern jazz circles in New York City as well as multiple cities on the East Coast of America. Current projects include a quartet recording (Dirigo Rataplan) and tour of compositions written for, Ellery Eskelin, Dave Ballou, and Michael Formanek. He is currently living, playing, and composing in Brooklyn, New York.
DeLesslin George-Warren (b. 1991) is a composer, artist, and performer raised in Rock Hill, SC just off of the Catawba Indian Nation's reservation where he learned his tribe's drumming, dancing, and pottery making. He has performed with choirs and ensembles in South Carolina, North Carolina, and Tennessee while simultaneously having works premiered by the York County Choral Society, Westminster Catawba Singers, Church of Our Saviour Choir, First Presbyterian Church Choir, Ars Gaga String Quartet, the Black Rock String Quartet, and others. He currently performs in various locales in and around Vanderbilt University (Nashville, TN) where he studies voice, composition, and performance art. http://www.delesslin.com/